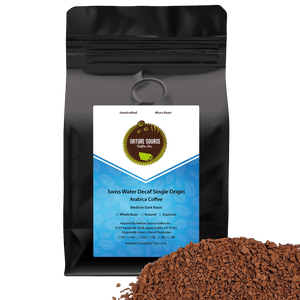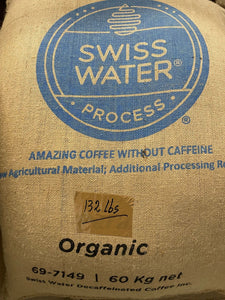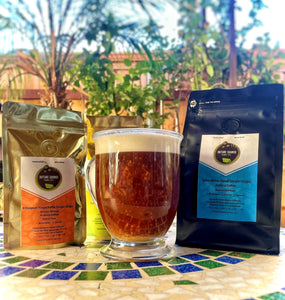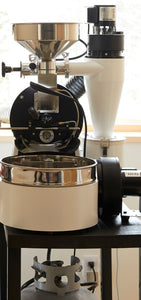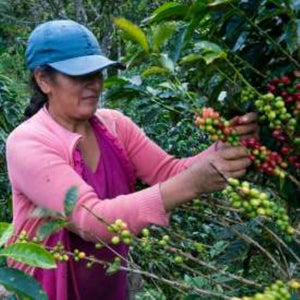 Introducing Our Best Seller: Swiss Water Decaf

100% Arabica coffee decaffeinated using the Swiss Water Process for a flavorful experience without caffeine. High-quality, natural ingredients.
What's the "Swiss Water Process"?
It's a patented decaffeination method that uses only water to remove 99.9% of coffee's caffeine. Heat and time are employed, with clean water as the only added component—a non-chemical approach developed in Switzerland in the 1930s.
Flavor Profile: Sweet, Smooth, Delicate, Well-balanced, Aromatic, Low Acidity
Origin: Peru
Roast Level: Medium
Specialty Beans: Organically Grown, Pesticide-Free
Craft Roasted: Micro Drum Roaster for a distinctive taste
Pure & Natural: No artificial additives, pesticides, or herbicides. Naturally decaffeinated.
Quality Assurance: Certified organic green coffee farmers. 100% customer satisfaction guaranteed.
Packaging: Sealed for freshness in a one-way degassing zip-lock bag.
Roasted & Packaged: California, U.S.A.
Freshness Guaranteed: Roasted daily and made to order. Experience the best.
The Swiss Water Decaf Coffee | Single Origin | Organic | Fresh Roasted is evocative, to say the least, but that's why you're drawn to it in the first place.

Inventory Last Updated: Dec 10, 2023